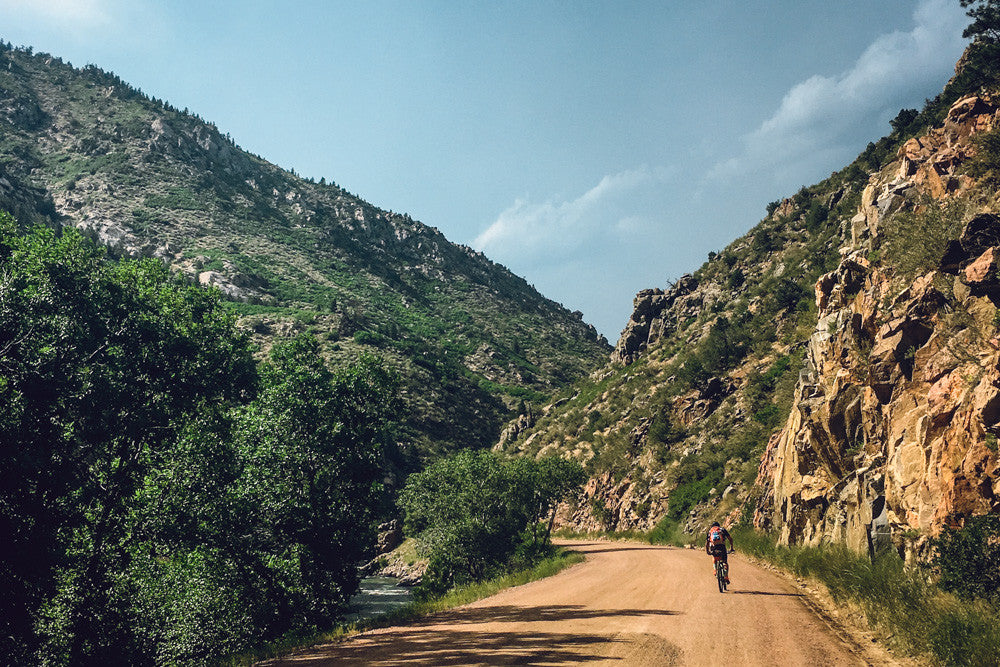 Back in July my friend Josh and I set out from Breckenridge in route back to Denver via the Colorado Trail. We had hitched a ride up to Breck the day before and stayed with another friend of mine. The CT runs just north of Breckenridge and while looking at the map we spotted what looked like a short cut. So we loaded up the bikes into our host's car and he carted us up to the trail head. As soon as we turned the corner into the woods we looked up and realized this was more of a Jeep trail than the traditional fire road we have here in the Midwest. The next 15 miles were a combination of rolling valley roads, borderline rivers where the road was supposed to be, a lot of hike-a-bike, and a whole lot of swearing.
We eventually reached the top of Georgia Pass and met up with the actual CT. From there it was mostly smooth sailing, and a lot of rolling single track. Shortly after Kenosha Pass there is a wilderness area that cyclists must bypass. We decided to hop on the road and cruise down into Bailey with a final destination of Buffalo Creek for the night. The 10 mile downhill stretch of pavement into Bailey was a much needed break from the relentless climbing. After a short lunch break we headed off towards Buffalo Creek.
We arrived just before dark, made some food and settled in for the night. We slept terribly due to much colder temperatures than were forecasted. I groggily took out the instant coffee I had purchased at a much lower elevation and opened it. It exploded into the air and went everywhere. I think I still have coffee crumbs in my dry bags. I made a lackluster cup of coffee and we headed toward town to resupply on water. We ended up at a post office/gas station/grocery store, that was testing the limits of how long a Twinkie will last.
After our interesting encounter with the shop owner we headed up the infamous "Nice Kitty" climb. As we descended into the Platte River Valley, the trail became increasingly steep and technical. The switchbacks out of the valley were relentless.
We eventually reached the gravel road descent back into town we had been looking forward to. At this point the wind had picked up, however, and we had to pedal downhill out of the mountains. We reconvened at our extraction point, a Subway located next to a grocery store. We waited for our ride and our mini adventure was over. In total we rode approximately 115 miles and climbed over 10,000+ feet and every inch was worth it.
Words: Steve Mehne
Photos: Steve Mehne & Josh Weis
---
---